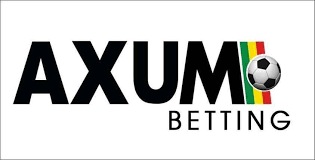 Axum bet follows the path of almost every betting service provider in the country. Axum bet were one of the first betting sites in Ethiopia, along with Vamos Bet and Winner ET.
There are many good aspects, but almost as many poor elements, and one can't help but feel that more intensive efforts need to be done to gain a foothold in what appears to be a positive yielding consumer base.
A quick look at the Axum bet website and mobi landing pages shows that the platforms are extremely active, with 70 000 active bets a day across all the sporting codes.
Axum Bet
The site is well laid-out and has the look and feel of many of the continents leading platforms.
The landing page has a well-designed structure and look and feel, with the main menu directory offering the links available on the site (however limited).
Axum bet also provides punters with a substantial bet-market across all sporting codes with football being the most popular. There are also many active bets on basketball and ice-hockey while other codes like handball, rugby and American football are also well supported.
The football market and all the leagues available to play on, runs down the left-hand flank of the main landing page (an across the top horizontal menu of the mobi site), followed by all the other sports available for betting.
Next to each sport is the number of active bets and there are as many as 50 000 active bets on football for example. This shows two things, firstly that there is a massive market in the country and secondly that Axum bet must be doing something right.
The site only offers a normal sportsbook and live in-play betting. There is no football jackpot, no virtual play, no lucky numbers and surprisingly not a single promotion in sight. These are all key ingredients in almost every country that allows sports betting platforms to operate.
The centre of the landing page (taking up most of the page) is dedicated to the current or upcoming football matches. There are tabs for all the other sports (centre menu) and clicking on them will open bet-markets for the latest or upcoming events for that sport.
The bet-market is large, with around 50-70 bet-types for each contest, but not substantially so … there are competing sites in Ethiopia which offer bet-markets running into 1000+ bet-types for each game.
The bet-market includes bets like over/under, btts, half-time/full time, first goal-scorer, Asian Handicap and more.
Axum bet Deposit Options
There are a host of banking options for axum bet, and punters can find them at the bottom of the landing page, and these include, paysafecard, Visa, MasterCard, Maestro, NetTeller, click&pay, eco and webmoney.
The betting rules and types of bets can be found at the bottom left of the landing page, under the link "betting rules". Clicking on this tab will open a comprehensive betting guide.
The platform encounters a severe problem after that, with all the other links explaining 'about', contact, FAQ and Privacy are not active. This means clicking on them gets no response.
There are no discernible terms and conditions at all, and this is a major concern. There are tabs for FAQ's which should show some form of how to play details but clicking on the words does not open a tab.
The platform offers the bare necessities to qualify as a sports betting portal, with a large football market and live betting, but that is as far as the all-out action goes, leaving the punter short of all-round iGaming opportunities.
There is no bet slip on the right-hand side (as most online bet portals have) but rather a 'bet coupon' banner.
Axum bet Mobile site
The mobi site is an exact, miniaturized version of the website, and has the same bet-markets, and irregularities regarding finding out vital details such as how to deposit, withdraw and play.
According to the data indicated on the platform this is patently a popular betting site, but for a novice it will be difficult to understand the ins and outs of playing.
Veterans of sports betting may find the decent sized bet-market and varied sporting codes on offer appealing, but this is not the best platform in Ethiopia.