JOIN US ON TELEGRAM FOR FREE BETTING TIPS – CLICK HERE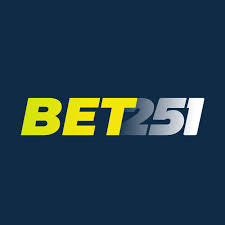 ---
Bet 251 Ethiopia
Bet251 is one of the most promising betting sites in Ethiopia, with a sizeable sportsbook, large bet-market and a slew of promotions. They were one of the best, but the newcomers like Betking Ethiopia and Betika Ethiopia are really pushing hard.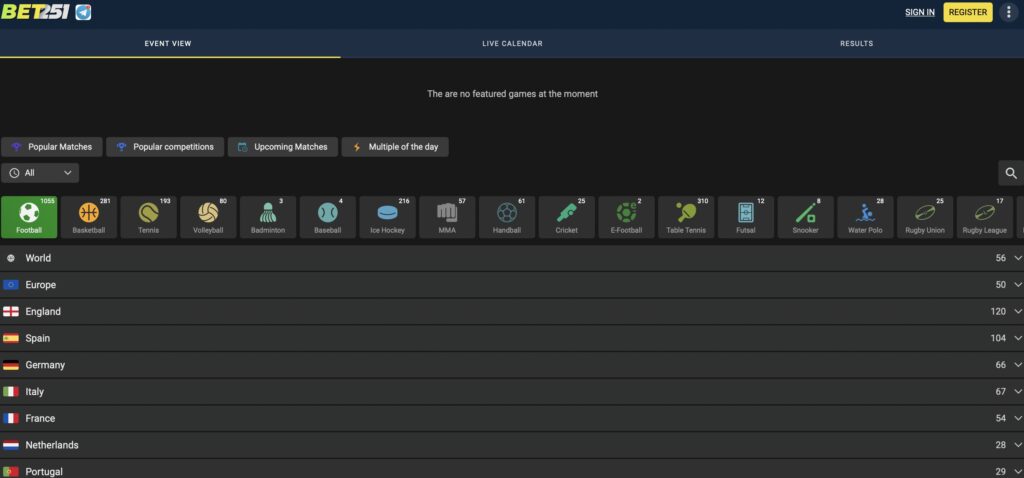 Almost every betting site in Ethiopia seems to suffer from the same problems, such as no football jackpot, virtual play, lucky numbers or other iGaming bet games and this platform is similar in this regard.
The Bet251 site, both web and mobi, only offer a traditional sportsbook and live in-play action.
Both portals are impressive looking, with a slick, professional and well-laid out exterior.
The look and feel of bet251 is one of the more well-designed platforms in the country, with colourful banners and an original template. The home landing page is bells and whistles and shows off ambitious overtures, with the hottest bets for the round's biggest sporting events, mostly football related. For a punter to access the full experience they will have to click on the sportsbook link (found on the landing page main menu directory).
By pressing on this tab, the viewer will get access to a full range of bet-markets, including a full bouquet of sporting codes, as well as a football-laded card.
One major quibble comes in the form of the menu of sporting codes on offer (running down the left-hand flank) with emoticons rather than actual words meant to represent each code. For example, an animation of a soccer ball denotes football, a emoticon of a basketball represents the sport and so on … making it difficult for punters who do not know the intricacies of the various sports. Not all Ethiopian punters will know what a shuttlecock (badminton) looks like. There are images that are almost unrecognizable to the sport.
This is a big no-no for a sports betting site, as players want ease-of-use and instant knowledge and access to betting options.
The bet-card is also in an odd-position on the website, covering the left third of the page, with the centre reserved for live play and the right-hand side showing a bet slip.
Most sites have the entire centre section showing off the varied bet-market.
The sporting bet-market as found by clicking on the image alluding to the code is substantial though, with football for example taking in league action from across the globe. There are competitors in this market space that only cover the major European leagues but bet251.net provides bets on games from almost every soccer playing nation in the world. There are bets to be had on Macedonian games, matches from Gibraltar, Palestine and Luxembourg just to name a few.
This is a far wider range than even the biggest online betting platforms in Africa offer, and is indicative of a service operator that is on the ball when it comes to providing a wide and varied market.
There are even wagers to be had on the Oscars, TV shows, Movies, video games and more. The market is truly astonishing and will cover almost every betting whim or need.
The sportsbook page has its own menu directory with links to tabs such as event view, dashboard, live overview, live multi view, live calendar and results.
The site also offers a link to a varied series of promotions, which makes this portal stand out from competitors, who strangely enough are averse to these marketing giveaways.
Register for Bet251
To register for Bet251, click on the JOIN button at the top of the site. A new window will open and you need to complete the following details: Your phone number, choose a password, and ener your Bet251 promo code if you have one
Bet251 Free Bets and Promotions
There are five promotions currently running including a deposit and win bonus, a cash out, an express insurance option, bonus cash back and an 'edit your bet' feature.
The cash back bonus offers a return on a bet if the game ends in a tie. This promo is only for football, and only pays out half your original stake for a multi-bet of more than 3 legs. The return is a free bet to 50% of the original stake amount. The rules stipulate a bet between 100 ETB and 5000 ETB will qualify and is only redeemable if a cash out option was not used.
The Express Insurance bonus offers a punter the chance to win back 50% of the original stake if one leg loses out (only a multi bet of 6 legs and higher will qualify).
The bet amount ranges from the minimum of 50 ETB and a maximum of 1000 ETB.
The site does not offer much in the way of 'how to' explanations and the terms and conditions link is a summary of legislation, game rules and bet-types.
There are no discernible details regarding how to deposit and withdraw and there are no details about which banking methods are to be used.
There are support numbers to learn more about how to bank online, how to deposit and how to withdraw, but other than telephone numbers there are no indicators which payment options are available.
The site is one of the better platforms in Ethiopia, but like almost all the other players in the market it is held back by a limited range of betting opportunities and poor communication lines on how to play, bet, deposit and withdraw.
The terms and conditions are also not clear, as there should be a separate link to betting rules.
The platform looks a safe bet for Ethiopian punters, especially considering the massive sportsbook and markets, but there are many pitfalls as well.