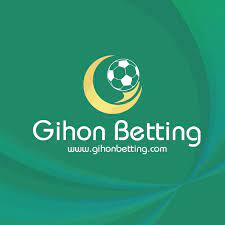 Gihon Betting site is pretty much easy on the eye as its blending of the dark blue, green and black colour palates makes it aesthetically pleasing. There are also other impressive factors about Gihon Betting such as a wide variety of supported sports, competitive odds, and highly lucrative bonus and promotional perks. To learn more about these, let's jump into the finer details in this review. It will take more though to let them compete effectively against the best Ethiopia betting sites, such as Harifsport and Winner ET.
Gihon Ethiopia Overview
We did talk about the impressive graphics of this site earlier on but the thing is, we simply can't resist the urge to keep on appreciating and praising enough Gihon Betting's stunning graphics. The site is designed using a blend of a dark blue colour, green colour as well as a black colour. When it comes to the navigation buttons, they are all designed using a white colour. This makes them stand up brightly thus making the whole navigation experience easier and faster for punters.
Betting Products on Offer
Gihon Betting Ethiopia strives to offer betting events to fans of different sports. It is against this background that this gambling platform offers a wide range of betting products. Below, we are going to outline all of the sports that punters can place bets on when they settle at Gihon Betting:
Football (see our football betting tips), Basketball, Tennis, Volleyball, Boxing, Handball, MMA, Futsal, Snooker, Floorball, Darts, Cricket
How to Register on Gihon Betting
The first step is to load the landing page
On the landing page, navigate to the header tab and look for the REGISTER button
Click on the REGISTER button to be redirected to the registration page
On the registration page, input all of the info that's requested from you which basically pertains to your personal details (full name, phone number and residential address). It is also on this page that you get to choose your preferred username and password
Once you have provided all of the info requested, agree to Gihon Betting's Terms & Conditions page by checking the I AGREE box
Afterwards, you can complete the process and instantly, you become the latest member at Gihon Betting.
Gihon Betting Deposit Options
While everything about this online gambling platform is spot on, there is one area that Gihon Betting is found wanting and that is the banking area. When punters are looking to make their deposits at the site, they first need to purchase a recharge voucher which they will use to recharge their account. The recharge voucher can be purchased online using a wide selection of debit/credit card payments as well as electronic wallets. However, the mere fact that punters are required to purchase a voucher first instead of directly loading their accounts with a payment method of their choice makes the deposit process at Gihon Betting longer and more tiresome.
Jackpots/Specials/Promotions
Top Offer: Gihon Betting offer a Top Offer promotion on a weekly basis. This promotion is akin to a jackpot as it allows punters to make predictions (One way) on preselected events. There are three top offers offered weekly covering the English Premier league, Bundesliga and La Liga. From each league, 18 events are preselected and the punter is asked to predict the match results of all 19 events. If the punter gets all predictions correct, he will scoop massive prize money. Consolation prizes are also available to punters who fail to hit the 18 mark by a few legs.
Round Up
Sometimes, all it takes to convince a punter to settle at a betting platform are the (exquisite) graphics. At Gihon Betting, graphics certainly do play a part in attracting punters. While this is the case, it's not just the graphics that are spot on at Gihon Betting as the betting platform also does offer highly impressive competitive odds, supports a wide range of sports and offers highly lucrative weekly top offers (jackpots).